Dollcake is an Australian based girls wear label that was created to bring a capturing uniqueness to the market. Established and designed by Christina Campbell with her daughter Shada'e Michalowsky closely by her side - their goals are dedicated to bringing happiness and joy to little girls all over the world through their elegant, girly and whimsical designs. Ensuring affordability is a key factor so the designs are in reach, without the compromise of quality.
The capturing eye for detail and design is well reflected in the brands signature pieces such as the Best Wishes, Frothy Frock, Moody Blues and Gleam in the Light. Each of these designs showcases the quality and artistry behind the brand and sets the tone to ensure each piece is a staple and treasured item for the years to come.

Dollcake does not follow fashion forecasts or commit to staying on trend. The designs are created with the intent to stand out and is driven by everyday inspiration.

We are excited about a newly announced extension of Dollcake – ONDOLLS. An array of dolls clothing that reflects our Dollcake pieces so all little girls can be perfectly matched or co-ordinated with their doll. You can sign up to our SMS notification, so you are notified about the exclusive and limited designs.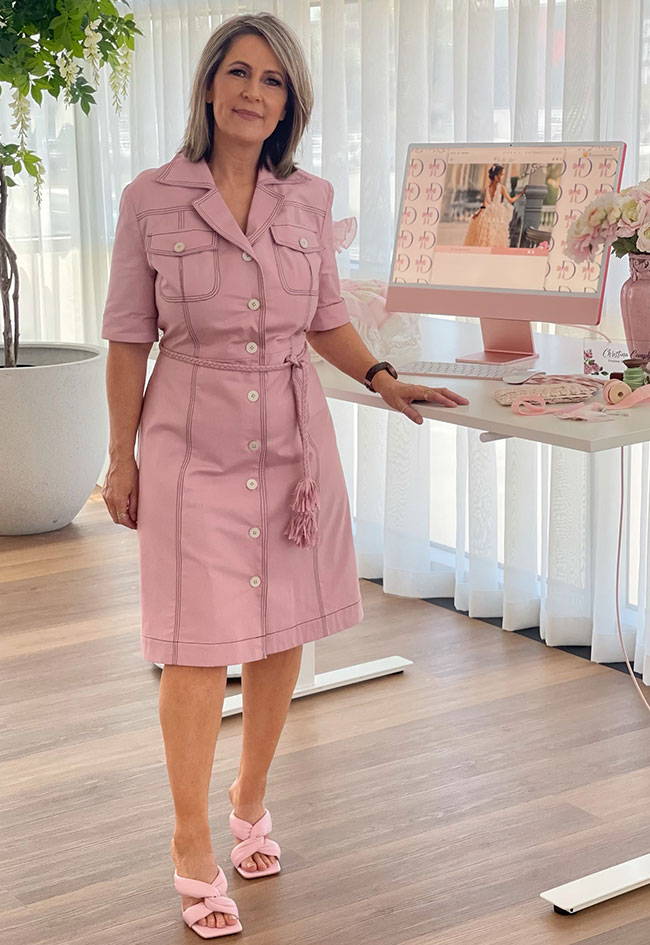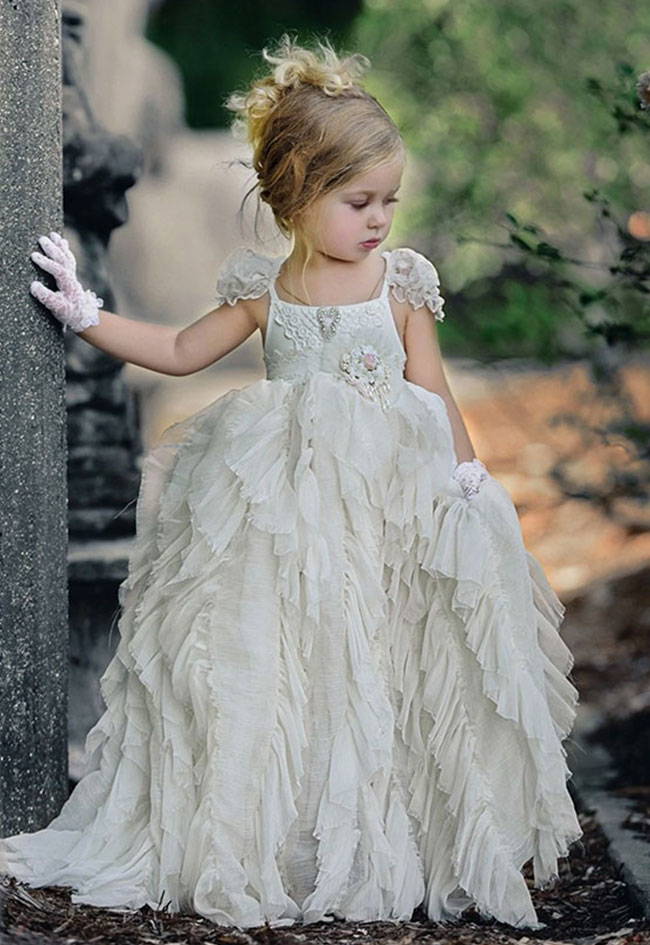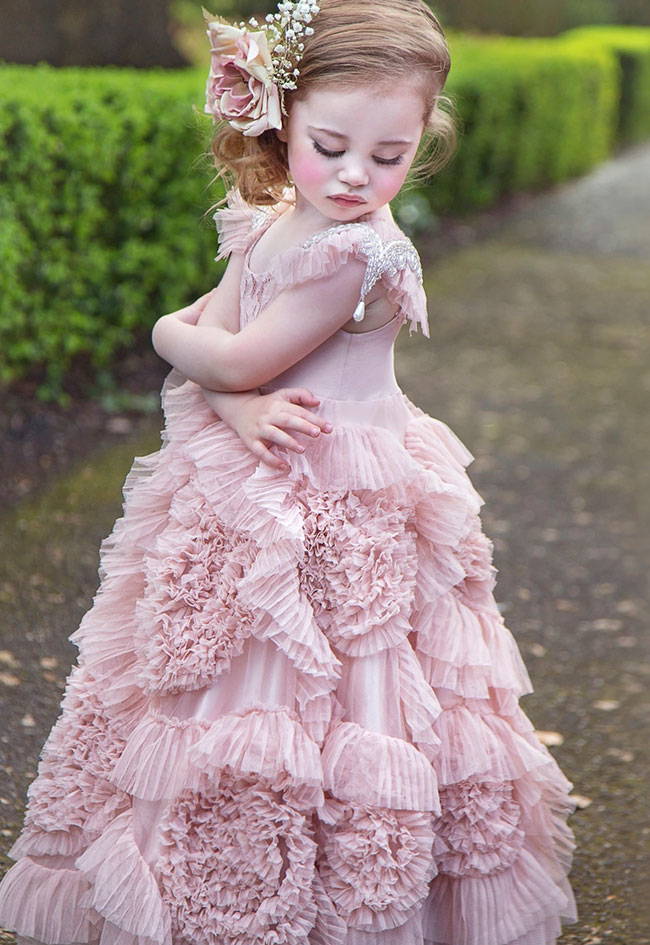 ---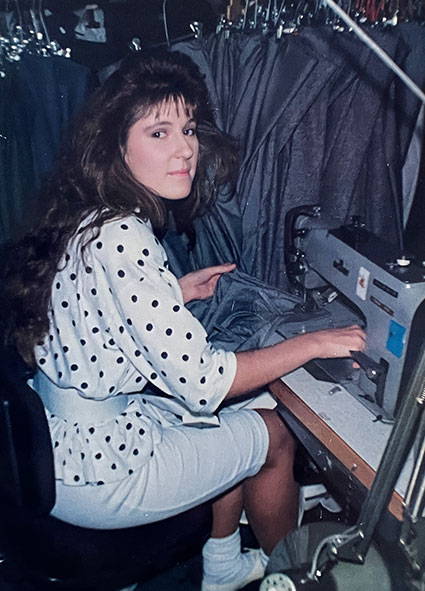 When I was a little girl, I would sit and watch my Greek mother sew and create dresses for my sisters and I. By the time I was seven years old I knew the sewing basics, but with still a lot to learn I frustratingly watched my mother unpick my mistakes, so I could correct them and further develop my sewing skills. It wasn't long before I was able to construct and complete my own basic garments and dolls clothes from scratch.

A weekly trip to our local fabric stores Cary's or Evan's would quickly become something I looked forward to so I could purchase my own fabrics. Even still at a young age, I knew this was one of my passions and love.

Around the age of fifteen I left school and worked full time in a sewing factory (Rembrant Suits) for about 10 years. It was during this time where I gained my most valuable sewing experience and garment construction knowledge. I then eventually left to start a family and continued to work from home making sport uniforms to financially provide for my family. Each week I would put aside money so I could finally purchase my own industrial sewing machine.
A spiral stairway led to my own little sewing room and that is where I would spend all my days, designing and creating outfits for my two sons while they were at school. When my daughter was about three years old and started kindergarten, I created a new outfit for her to wear every single day and that is when I realised my passion for girls wear specifically. Little did I know it was the beginning of what Dollcake has become today.
In 1998 I started the journey of creating my own clothing label called ZagTag which offered both boys and girls wear and sold a few pieces to friends through word of mouth. I then rebranded to Dolly Up which was only dedicated to girls wear and my dear friend would take a collection to her friends to sell at party plan events. From then on it made sense to start selling online so we created our own first website which opened Dolly Up to a whole new and exciting venture.
In 2008 we made the big move from our home country of New Zealand to Melbourne, Australia. With three large bags of Dolly Up designs and my industrial sewing machine I wanted to ensure I was able to have income once we arrived in our new home country. A few months of being in Australia I was notified that another company had trademarked Dolly Up, and I was no longer able to trade under this name. I remember the conversation I had with my children when I was trying to decide on a new name and whilst reminiscing on our time back in New Zealand, I remembered a cake I made for Shada'e's birthday. It was a doll cake - A cake in which a barbie doll sits in the middle of a round cake covered in pink and white marshmallows. This gave me the ah ha moment and is where the name Dollcake was brought to life.

Twelve months later and a suitcase full of samples, I was able to sell my designs to over 22 retail stores within a 12-day period. It was from that point I knew I would not be physically able to sew each design by myself. Very quickly after, I sourced a clothing manufacturer which took my business to the next level. We sold to retail stores all over the world including the USA, Dubai and the UK. As our online store presence grew and in order to keep the brand unique and manageable, I made the decision to sell exclusively at our online store. At that point my three children were all grown up and played a big part in the business by using their own gifted talents. Zachary, my eldest son was great with all things IT/tech and would upload all the website images and maintain the website. Once Shada'e finished school, she would do all the customer emails and enquiries. Shipments would quickly fill our double garage and downstairs lounge area and it became a home/business, but we made it work until we were busting at the seams and able to eventually move into our first little warehouse. The rest is history.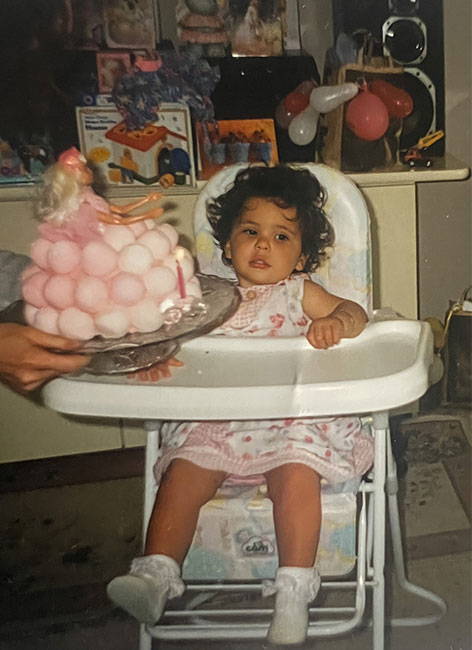 I'm proud to say we are a family operated business, and I wouldn't want it any other way. Still to this day I can hardly believe what we have achieved, and it makes it more fulfilling knowing my journey was a self-taught one.
---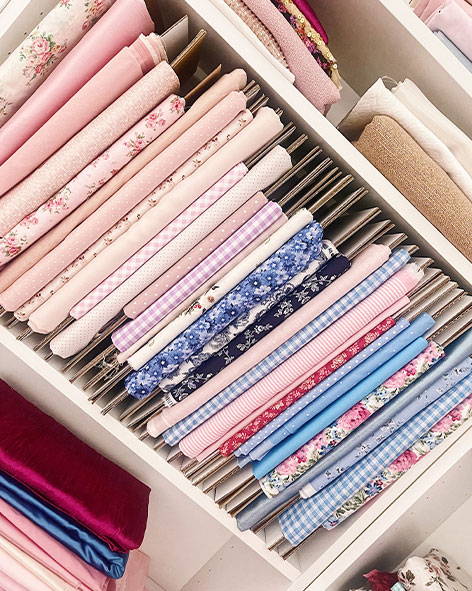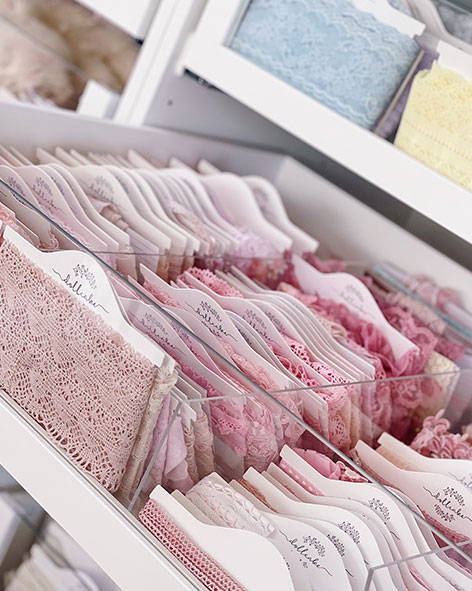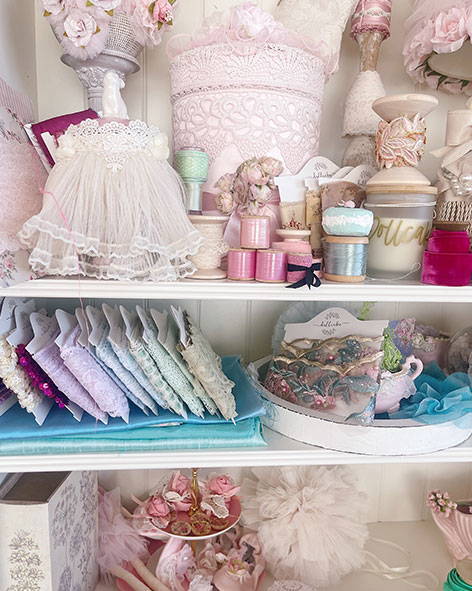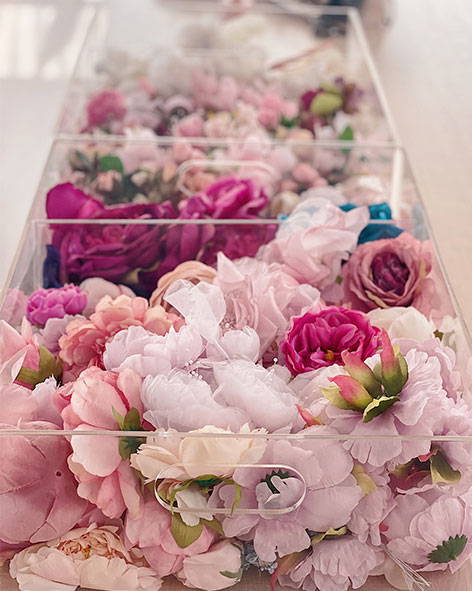 My love affair for fabric textures, pastel colours and collections of antique lace & trims surrounds our workplace and inspires us to create designs daily. All our sample garments are designed and sewn and created here in Australia by my team and I. Shada'e draws her design before bringing it to life and I design by forming an idea in my mind and piecing the appropriate fabrics and trims together. Our pattern grader and sample machinist work alongside us until the perfect first sample has been created. Then the hard work begins between liaising with our production to ensure our final bulk products arrive ready for us to ship all over the world. It can be a lengthy back and forth process to ensure it is up to our quality standard, but we do not compromise on what ensures our designs are what they are today. So, with multiple samples and months & months of hard work we can present our customers with unique and lasting quality designs.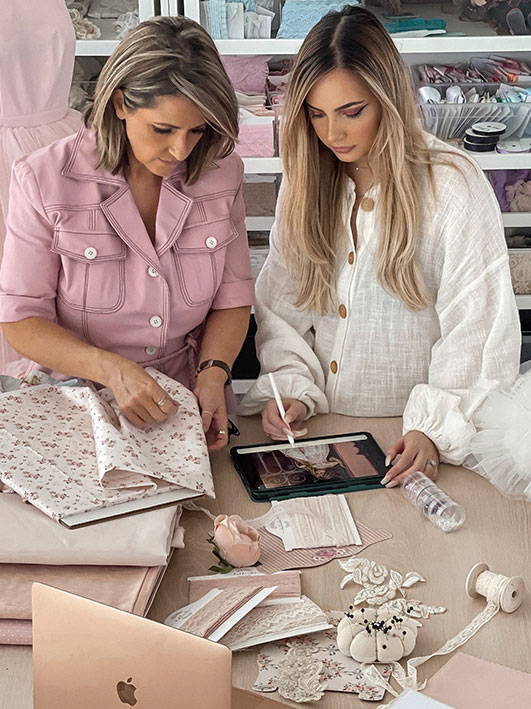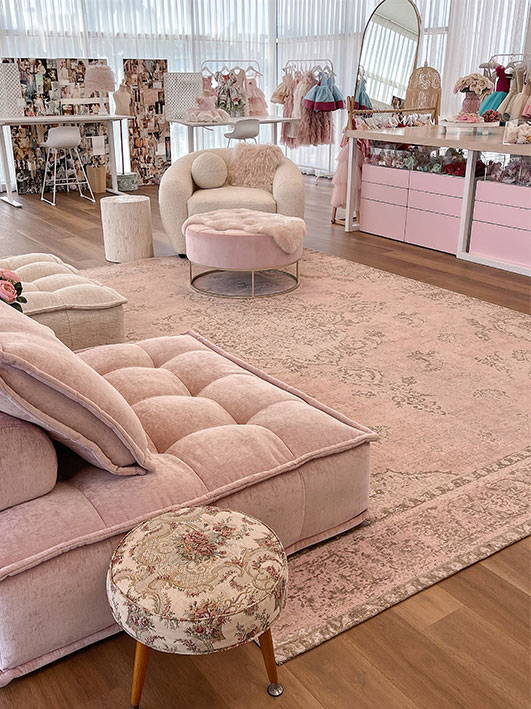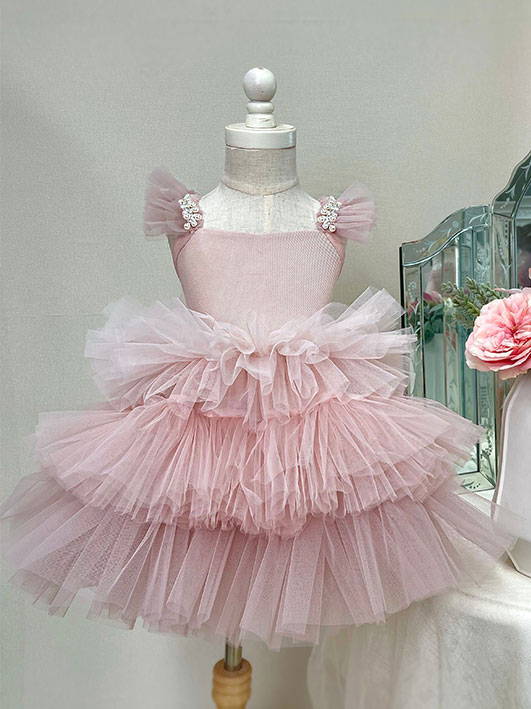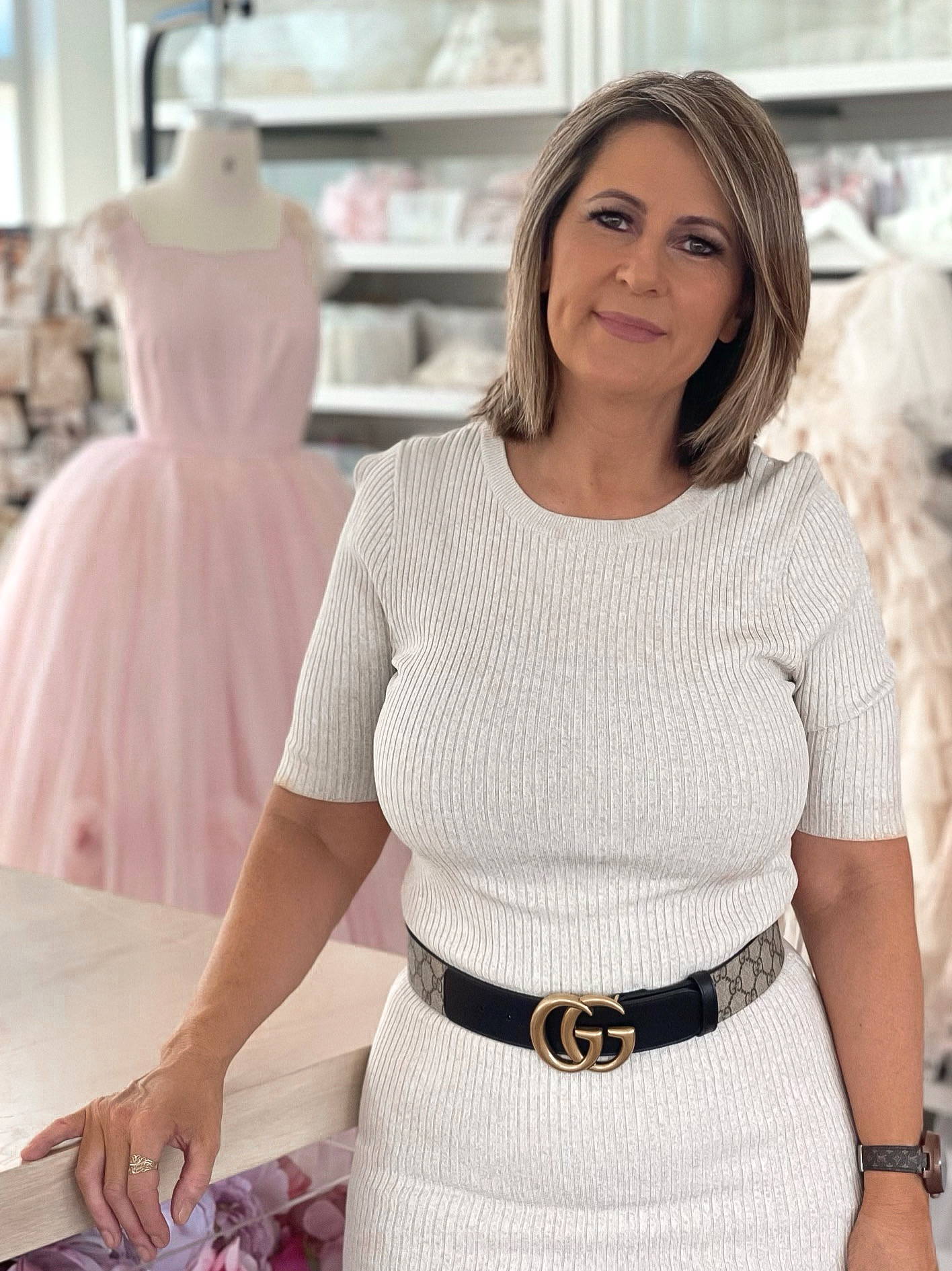 ---
We do not mass produce our designs; we work closely with our overseas teams whom we have built a close relationship with over the many years. Using slow fashion ethics and offering limited designs throughout the year is what our brand is built on. We embrace slow ethical business moves and are conscious of the impact this has in a world full of fast fashion and quickly paced business practices.

Each singular garment is created and crafted with love in the hopes that you can pass down each piece from one generation to another. We want to be part of an industry that is transparent and pushed by slow fashion movement practices. We are committed to using compostable materials for our packing and shipping, making a conscious effort in removing unnecessary plastic. We will always continue to make changes and push forward for a more environmentally friendly way of business whilst continuing to provide beautiful pieces.